Introducing the Dirty Northern Town Guitar
Custom Guitar - A Tele/Esquire take on the Les Paul Jnr.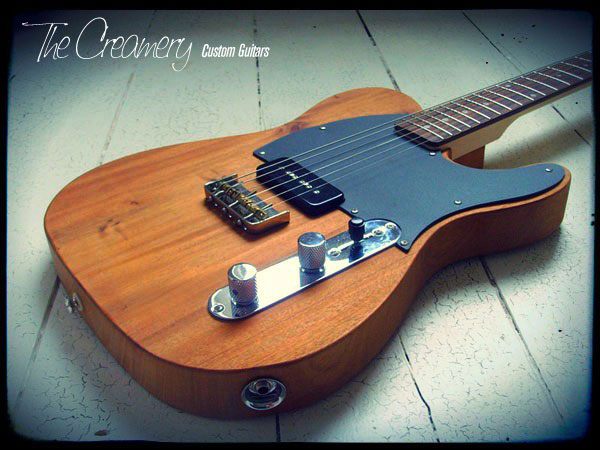 Creamery Custom Handmade Guitars - Mahogany Telecaster
Named after a comment I overheard whilst climbing off the train at Manchester Piccadilly station, as a group of guys climbed on, eager to get back home south.
A tele take on the Les Paul Junior. Whilst waiting for a batch of parts to arrive so I could wind the single P90 needed, the guitar was wired up with an old Gibson P90 I had lying around.
Eager to hear a P90 in the bridge position the old Gibson pickup was only ever meant to be temporary measure, especially as this was a neck pickup, the pole spacing too narrow for the wider telecaster bridge.
So the guitar was strung whilst waiting for the P90 magnets to arrive - plugged in and played. I never got round to replacing the pickup, it just sounded right. The bite and snarl warmed up through the mahogany wood.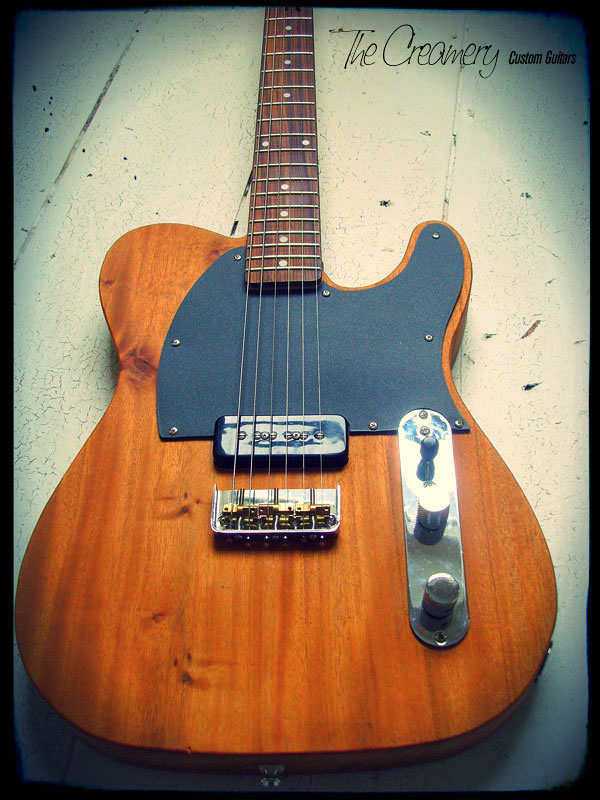 Creamery Custom Handmade Guitars - Mahogany Telecaster
Maple neck with rosewood fingerboard, one-piece mahogany body, custom cut stamped steel telecaster bridge, glove fit P90 rout and custom scratchplate and a single Gibson P90 wired to The Creamery's own twist on the original Fender Esquire electronics with a .0047uf cap where the resistor should sit - this is essentially the same as the 'Eldred Mod' giving the out-of-phase or cocked-wah sound in the front position - a guitar to be played loud.
You can find out more about my Custom Handmade Guitars here.