Custom Guitars - Made in Manchester
Handmade Custom Guitars from The Creamery

Custom guitars - Handcrafted here in my workshop, Manchester, UK
Have a look through the site to see some of the custom guitars I make. I try and source interesting and unconventional tonewood often reclaimed or from sustainable sources. The wood I use for my custom guitars, whether traditional tonewood or reclaimed wood has to have that knock, that musical quality when tapped. Some woods sound leaden, with a dull thud when knocked whereas others have a resonance that you just know will make a great custom guitar.
I custom make all my guitars by hand here at my workshop in Chorlton, Manchester.
Your Own Custom Guitar
Get in touch with your specifications and we can talk about woods, scratchplate material, custom pickups etc - Every one of my custom guitars is bespoke & unique. I don't have an off-the-shelf model and where possible, I try and use unique tonewood or great resonant reclaimed wood so you know you're getting a truly individual custom guitar.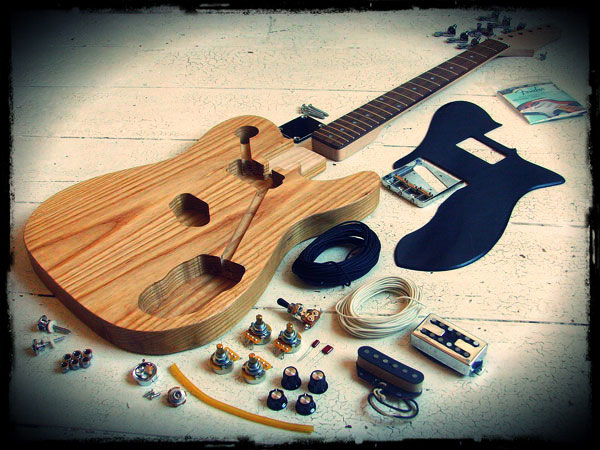 The Custom Guitars on the Site
The custom guitars on the site are examples of the kind of guitars I make. Each one is different and I like to chat about specifications with the customer before designing the guitar. Often we'll work out what the customer wants from a custom guitar before I start work.
Have a look around the site and sign up for the newsletter where I often give away a set of my handwound pickups.
You can also follow me on Twitter or Facebook for the latest news & latest custom guitar pictures.