Custom, Vintage & Modern Ric®, Rickenbacker® Pickups
Custom Handwound Replacement Pickups for your Ric® Guitar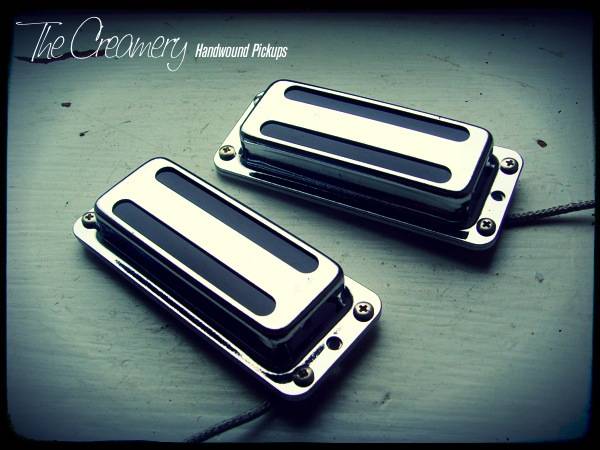 Custom Handwound Replacement Ric®, Rickenbacker® & Toaster® Style Pickups - From Vintage to Modern Sounds - Custom Handwound Replacement Pickups for your Ric® Guitar
From the vintage bright, jangly sounds of the 50's originals, through the higher output '60s versions to modern & humbucker replacements, my Ric® & Toaster® style pickup range has been designed for a variety of sounds & playing styles - from clear, bright and well defined voices to modern, higher output versions.
My replacement Rickenbacker® style pickups are all handwound here in my workshop. Each pickup is wound at slowish speed with vintage correct thin 44AWG coil wire for my take on the original designs and can be wax-potted in a measured combination of beeswax and paraffin to cut down on microphonics.
I wind all replacement Ric® style Humbucker Pickups with a small, specific coil offset to open up more frequencies. A humbucker by nature cancels some of the buzz you get with 60 cycle hum but in doing so a whole lot of other frequencies are shut out too which can lead to a somewhat sterile sound. I claw some of these frequencies back through custom winding on a machine I designed & built myself.
If you're after a custom set of replacement Rickenbacker® or Toaster® style Pickups, just get in touch with details of the kind of voice/output you're after and I can work on the best design for you. I don't have pickups all boxed up ready to send out, each order is custom made so I can tweak the specifications to suit your own guitar & playing.
Handwound at my workshop here in Manchester