The Butcher's Block Telecaster
Custom Guitar - Handmade from an old Birch Butcher's Block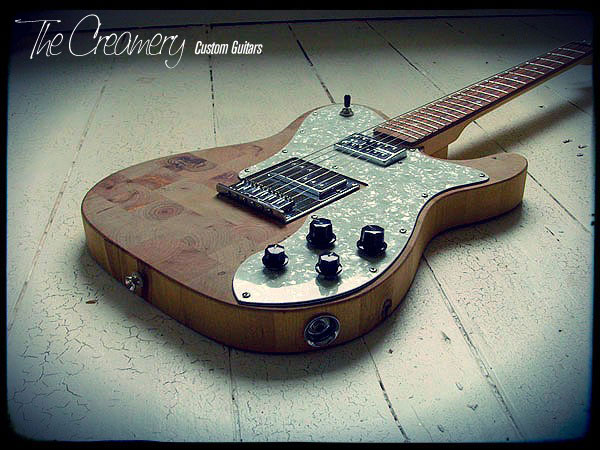 Creamery Custom Handmade Guitars - The Butchers Block Telecaster
There was just something about it. When tapped it had that 'ring', that sound that was far more than the usual dull thud you get with many woods. Maybe its the many blocks of birch laminated together under pressure. Maybe its the 40mm thickness. Maybe, maybe, maybe. One thing's for sure - it sounds good.
Creamery Custom Handmade Guitars - The Butchers Block Telecaster
Oiled birch, bolt-on maple neck with rosewood fingerboard to temper the bright sound from the birch wood, and a custom white pearl scratchplate, individual saddles on a stamped steel bridge - this guitar has a warm snap and growl when breaking up.
You can find out more about my Custom Handmade Guitars here.