Creamery Custom Handmade Guitars - Blackguard Series 01
Custom Offset Guitar - Handmade from old dry Pine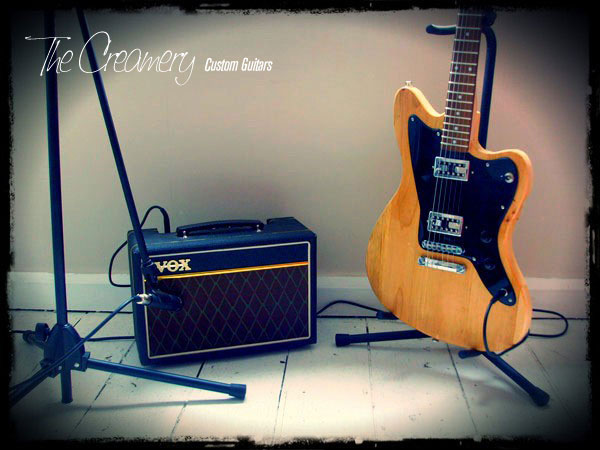 Creamery Custom Handmade Guitars - The Jazzmaster Offset Shape in 30yr old Pine
The first in a series of 6 guitars carved from 30yr old pine.
Introducing No.1 - Based on the famous offset Jazzmaster shape. My Creamery Custom, Handwound Swing 'O' Filtertron design Humbuckers with custom rounded chrome plated nickel H-covers.
Body treated with nothing more then Danish oil. Still got to brand the headstock and clip the strings but couldn't resist tuning it up - The pickups are a touch overwound to balance the twang from the bone-dry wood, yet the coils are offset by  a few hundred turns to keep clarity.
You can find out more about my Custom Handmade Guitars here.