Creamery Custom Handmade Guitars - The Blackguard Series
Custom Guitars - Handmade from old dry Pine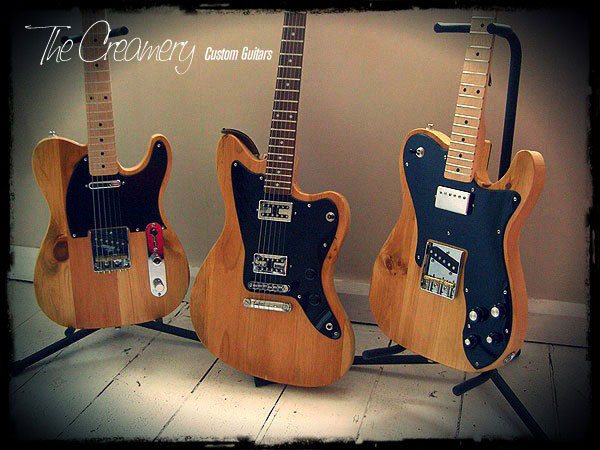 Creamery Custom Handmade Guitars - Blackguard Series - Handmade from Old Pine
The first in a series of 6 guitars carved from 30yr old pine.
Here are the first three guitars from the Blackguard series - 6 guitars crafted from 30yr old pine. A jazzmaster style with custom handwound H-cover humbuckers, a Standard Telecaster and a Tele '72 Custom style, both with sets of my handwound pickups. Still to fit the tuners and string the Tele custom up but you can see how it looks.
You can find out more about my Custom Handmade Guitars here.