Creamery Custom Handwound Replacement Casino Pickups
Replacing stock Epiphone Casino Pickups with custom handwound versions
If you'd like to replace your stock Casino Pickups from an Epiphone Reissue guitar - you now can. True to the original design with a lower outout than the modern reissue pickups, you can now replace your Casino p/ups with my new handwound versions.
Creamery Custom Handwound Replacement Casino Pickups
Vintage Balanced Output
Many of the modern reissue Casino Pickups can be overwound, meaning a much darker and higher output tone - I make my replacement Casino Pickups to a more vintage correct ouput and calibration, giving you that classic, jangly single coil tone.
Vintage Angled Covers for Bridge & Neck Positions
I make my replacement Casino Pickups with vintage correct chrome plated Dogear covers, correctly angled and with different heights for the Bridge & Neck positions - Just like the originals.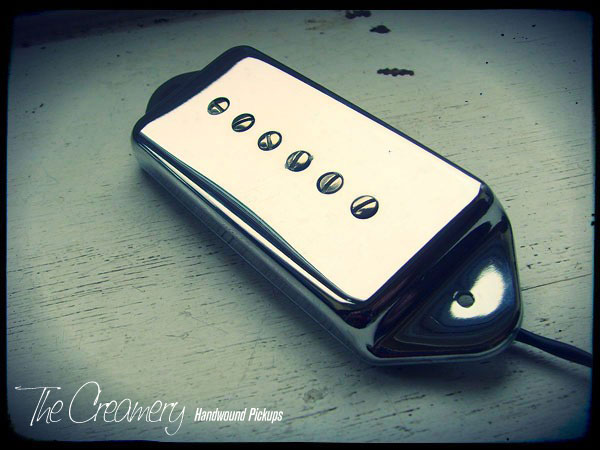 Creamery Custom Chrome Plated Strat Covers for my Sonic '60 Pickups
I'll be You can find out more details of my replacement Casino Pickups here under my P90 page - just click on the 'Casino' tab for more info.
If you'd like me to upgrade your reissue Casino Pickups, you'll find details there too - Here's a blog I wrote about upgrading a Casino set.