Creamery Handwound Replacement Jazzmaster Pickups
Replacing stock reissue Jazzmaster Pickups with Custom Handwound & Vintage Versions
Original vintage Jazzmaster pickups have a lovely warmth to them. They still have all the clarity & definition you'd expect from a single coil but the very short, wide coils help to give that darker tone synonimous with the Jazzmaster. Modern reissues can be completely different pickups, more akin to a Strat than a vintage Jazzmaster Pickup. You can read about the differences between a modern, reissue 'Crafted in Japan' pickup and my Creamery Vintage Jazzmaster Pickups here.
If you're looking to replace your Jazzmaster pickups and would like something more vintage, or even a whole different design - then read on.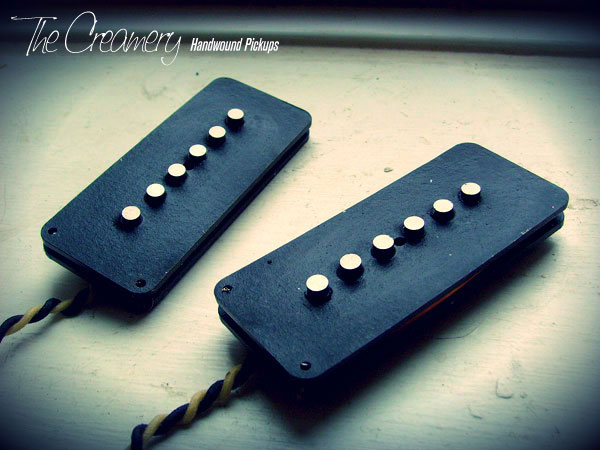 Creamery Custom Handwound Classic '58 Vintage Replacement Jazzmaster Pickups
Vintage Jazzmaster Replacement Pickups
If you're after the true short, wide coil of the original Jazzmaster pickups then my Classic '58 replacements could be the ones. With that classic, slightly darker single coil tone I make these with short custom magnets and a coil that's around 1/8" high and fills the fibre flatwork, just like the originals.
Creamery Custom Handwound Modern '58 Replacement Jazzmaster Classic Pickups

I also make a Modern '58 replacement pickup version which has taller magnets for a little more attack and output - great for modern amps & effects.