Custom PAF/Humbucker sized Firebird Design Pickup
True Firebird® Pickup design in a larger PAF/Humbucker Size
I do get a few request for these and often make them as a purely custom pickup.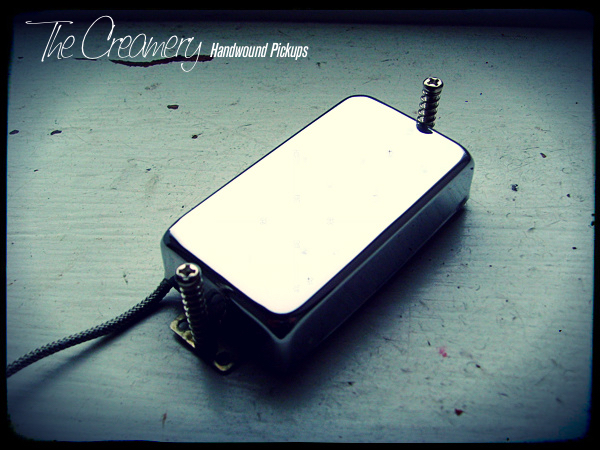 Keeps the classic closed cover Firebird® look
A different design to the Mini Humbucker, namely two coils wrapped around individual bar magnets to give a RW/RP, Reverse Wound / Reverse Polarity Humbucker Pickup. Rich and clear with great harmonics and a fatter, 'doubled-up' single-coil sound. More crunch, spank and a tighter bass response than my Classic Mini Humbucker.
Brighter, tighter with more clarity than a humbucker yet fatter than a single-coil, they're great for the neck position or snarly when cranked in a balanced, calibrated set.
Get in touch if you'd like a custom pickup or set.