Creamery 'Extra Width' Strat Sound Tele Neck
Warmer, Fatter Strat Sounds from a Telecaster Neck Size Pickup
This is my own handwound take on the Fender® Twisted Tele Neck Pickup - A true direct drop-in replacement for the Telecaster neck position where a fatter, strat tone is required.
Like the Twisted Tele I make my handwound 'Extra Width' Tele neck pickup with taller magnets that help me wind thicker 42AWG coil wire to around 6k giving a fatter, more Stratocaster sounding pickup for the Tele Neck position. (I can make them a little higher outout if required)
A warmer, fatter, strat tone for your Tele Neck position - a custom, handwound alternative to the hard-to-get Fender® Twisted Tele Pickup.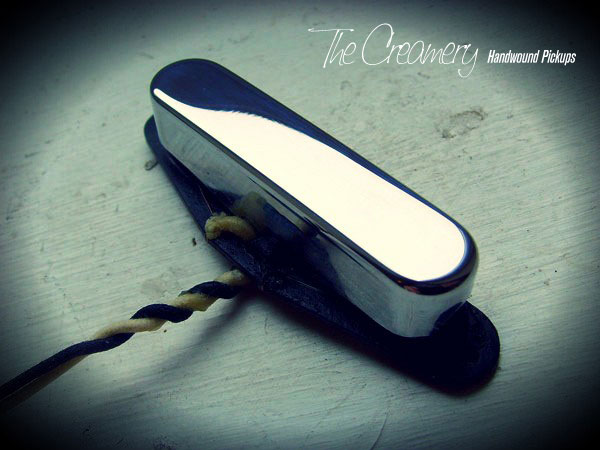 Creamery Custom Handwound Strat Pickup for Tele Neck - Strat Sound
Strat Pickup for Telecaster Neck - Specs
Magnets 'North Up' Alnico 5
Coil Wire 42AWG
Lead Wire Vintage Cloth 'Pushback'
Neck Output 6.0k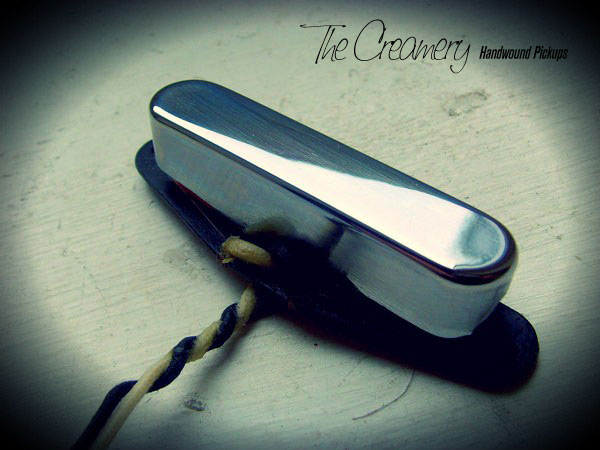 Creamery Custom Handwound Srat Neck Pickup for Telecaster - Strat Sound
Strat Sound in a Telecaster
If you love the neck position Strat sound but know that a regular Strat neck pickup won't fit into a standard Tele, then my new 'Extra Width' Tele Neck pickup could be the one for you. Designed to have the fatter, rounder, warmer Strat neck tone - I've made this pickup to fit a standard Tele neck position. Get Strat sounds from your Tele neck.
You can find the pickup here:

Creamery Custom Handwound 'Extra Width' Strat Sound Tele Neck Pickup