Creamery Wide Range Humbucker Reviews

Its great when I get positive feedback from customers, and good reviews & word-of-mouth really help the custom shop maker so with this in mind, I've created this page of reviews.
All the comments below were either emailed to me or posted to my Twitter or Facebook pages.

Have a read through what others are saying about my Wide Range Humbuckers and get in touch if you'd like me to custom make some pickups for you. I don't have pickups all boxed up ready to send out, each order is custom made which means I can modify the specifications to suit you, your playing and your guitar.
---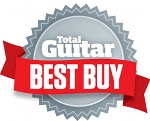 You can read the Total Guitar 5 Star/Best Buy review of my Creamery Wide Range Tele Humbucker Pickups here
---



Sounds AMAZING, its a great guitar and one of the best things about it is your pickups. So clear!
Alex Kapranos (Franz Ferdinand) - Custom Classic '71 Wide Range Humbucker
---



Nice job again!
Nathan Connolly (Snow Patrol / Little Matador) - Vintage 2 (Broadcaster) Bridge - Classic '71 Neck
---



I know it's been awhile, but I just wanted you to know. I finished putting my Tele from last year together (last summer it got finished) and these are seriously the NICEST pickups I've ever played. I get compliments on the look AND the sound of them all the time.

I put a 5-way rotary for the WRHB in (mod from guitarelectronics.com) to get 5 different sounds out of the (4-conductor) WRHB and it is just amazing. Get some good strat-y tones out of the split coils too! Thanks again man!
Jason Hagood - Calibrated/Balanced '72 Tele Custom Set (Vintage 2 Bridge, Classic '71 Neck)
---



Hi, Jaime,

I just wanted to let you know that the guitar is finished and sounds absolutely perfect! We can't thank you enough for your excellent customer service, patience, and expertise.

You made a sixteen-year-old kid in America very happy!

Thanks again

Karen McCallum - Baby '71 Bridge

---




Hi Jamie, I have finally complete my telecaster deluxe project. Your Wide Range pickups are great :-)

Thank you for great pickups.

Bjarke Villadsen - Classic '71 Wide Range Humbucker Set

---




Hi Jaime,

The pickups are installed and I have my guitar back. My first impression is that they sound exactly how I wanted. They sound like big single coils on my Grosh Retro Classic with 0.12/0.52 strings set up for slide exclusively.

This guitar has a wonderfull resonance and natural sustain that is perfectly translated through the pickups.

Pieter Vermeulen - 3 x Calibrated Baby '71 Wide Range Humbucker Set

---




Hi Jamie.

Could you put this in your testimonials if you'd be so kind.

This pickup mod is UNBELIEVABLE.

I was hoping they would be better, but i never expected by this much!!!

You have managed to turn a set of rather lifeless, dull, brittle, quiet and muddy WRRi's into loud, full, punchy, articulate and clear MONSTERS!!!!! When i plugged in to my amp, the guitar was about so much louder than it was previously. it was rather startling to say the least. but they are super clear and far more balanced in output than before (neck PU was really overpowering). and the fullness and definition are on par with any other guitar I've played. ever.

Cannot recommend these enough

Thank you Jaime

John Waldock - Reissue Wide Range Humbucker Upgrade Set

---




Hi Jaime,

I have just installed you wide range humbuckers into a Jazzmaster for a customer. He found the Fender pickups to have too much top-end bight and was looking for a different sound.

Although I have come across your website before this was the first opportunity I have had to install your pickups. I must say that I like these pickups very much. They have a lot of punch and work really well for someone who plays a lot of rhythm and is looking for a sound that cuts through the mix. More P90 than classic humbucker. Hit the strings hard and the pickups respond well and maintain their clarity. Add some gain on the amp and pickups produce a nice gritty, aggressive sound.

Best wishes.

David Kennett, Flame Guitars - Wide Range Bridge for Jazzmaster - Classic '58 Jazzmaster Neck

---




Hey Jaime,

You just made my day today. I have put the pickups in my guitar and they just sound marvelous ! I used to have a '74 telecaster thinline, these pickups sound just as good as the originals, if not better !

Just what i was looking for ! Thank you so much for that, great job !

Tom Vangheluwe - Classic '71 Wide Range Humbucker Set

---




Hi Jaime,

Just wanted to drop you email to thank you for my pick ups.

They sound great! Im extremely pleased with how much they have improved the sound of my Jazzmaster. My Luthier who installed them for me was also extremely impressed with them.

I shall be recommending you to anyone I meet in the need of new pickups. Thanks again.

Jack Allen - Wide Range Humbucker Set for Jazzmaster

---




Hi Jaime

I finally git the pickup all wired up (my wife went into labour on Thursday so my little girl rearranged my priorities).

It sounds absolutely amazing thanks mate, I always thought my tele sounded like a half assed Les Paul, but now that neck pickup gives it a voice of its own. Problem is it makes the bridge pickup sound lazy by comparison. I have no doubt I will be asking you for a replacement bridge before the end of the year.

Owain Parry-George - Wide Range Humbucker Upgrade (Option 3)

---

Just wanted to let ya know i have it all wired up and sounds great!

Just need to tweak the pickup heights and it will be perfect!

Thanks again for all your help!

Matthew Vietmeier - Classic '71 Wide Range Humbucker Set

---

Just a quick message to say how much I like the pickups for the Thinline. It's taken me some time to test them because the luthier I use couldn't fit them (his wife was having a baby). However, now I've had time to test them out at gigs and they really are a vast improvement on the originals. I get a much sharper sound, better sustain and greater tonal possibilities. So congratulations on a great product. By the way, I never got a refund for the postage - although don't worry if it's too much hassle. Maybe I could have a discount if I buy something else from you.

Very best wishes and keep up the good work

David Walton - Classic '71 Wide Range Humbucker Set

---

"

The pickups are in and they sound amazing. Lots more clarity than the originals from the late 80's in my 72 reissue thinline tele

John Markov - Classic '71 Wide Range Humbuckers

---

"

THE PICKUP SOUNDS AMAAAAAAAAAZING! More than i could ever hope for! You sir are the most epic pickup builder on the planet! I will most definitely rave about your pups to all of my friends(one of them is already going to buy the Baby 71 on his payday, after trying mine! ) and il certainly buy from Creamery again in the future! 10 points out of 5 :D !!

When i get more time il post a youtube review to spread the love for the amazing Baby 71!

Have an amazing day!

Opiate Jamh - Baby '71 Wide Range

---

"

Hi Jaime.

Many many thanks the pickups are fabulous. Really dynamic punchy humbucker sound and feel but with a lovely Fender flavour. I've put them into a Hagstrom Super Swede reissue (les paul type body strat scale neck) so it will be an interesting contrast to my '65 Fender Duo Sonic 2.

I will pass the word on about The Creamery and may well be back myself when money allows

Tony Keyworth - Baby '71 Wide Range Set

---

"

I put in the pickup yesterday. it's sounds amazing! we tested my guitar with creamery pickup and compared it with a original seventies deluxe wide range. the sound was so close, maybe a little better:)

Thank you very much.

Simon Van Arkel - Classic '71 Wide Range Humbucker

---

"

How's it going? Its Stephen Allan here. Im the guy with the white road worn tele who you made the pickups for.

Just to say i have now pretty much disowned my Duesenberg and Gibson and cant get my hands off the Tele.

My Band has started doing some recording and im running everything just now through Garage band, and all im using is my tele running into a fulltone OCD , into my Handwired AC30 into a shure mic and straight into garage band and i cannot express how impressed i am with the sound and quality. Just blown away man, officially my new favorite guitar.

Hope your keeping busy and getting plenty of trade. Thanks again. Thanks

Stephen Allan - Classic '71 Wide Range Humbuckers

---

"

The pups You have sent me are simply amazing!

It's not only me who's stating this ,but anyone who just played my own built tele I 've used them in.

Unfortunatelly my English command is not good enough to express the real satisfaction offered by your work's result

Thank You Jamie

Octavian Popovici - Vintage 2 (Broadcaster) Tele Bridge & Classic '71 Wide Range Neck (Calibrated Set)

---

"

Got this soldered in this afternoon. Sounds superb!

You'll be pleased to know it balances much better with the bridge and is far less muddy than the Seymour Duncan that was in it. It was an SD custom shop signed by the man himself as well.

Glad I stuck local.

Thanks

Matt Forrest - Baby '71 Wide Range Neck

---

"

The Wide Range Humbucker you overhauled for me sounded great. My customer was over the moon with it, and I thought it was one of the best sounding pickups I have ever heard.

Thanks for your excellent work, hope to deal with you again soon.

Gordon White - Single Coil Guitar Repairs. - Fender® Reissue Wide Range Humbucker Upgrade (Option 3)

---

"

They sound great though with excellent clarity and definition - I can't imagine a better humbucker for a telecaster, I also wired them up with serial/parallel/split switches and am pleased with the results.

Regards

Paul Gower - Baby '71 Wide Range Set

---

"

Only had a couple of hours to try it but for me has been enough. Really love those Baby71. They have made the miracle of changing a good guitar into something superb!. The old SG was only good for playing unplugged, is in that case when you know a guitar worths the pity or not, or full gain Rock. The factory pickups were only good for Hard Rock!

Now the guitar is wide open. I can (try to) play rockabilly, blues rock and heavy without compromise, now is my fault not the instrument. You can feel and hear every string, I can hit it even harder and it gives you what you give! Dynamics are incredible, I was supposed to be a hard strummer but now I realise I can go even harder.

I am happy with the pickups, happy as a child jumping in a pond.

Rafael Marin - Baby '71 Wide Range Set

---

"

Dear Jaime

I've finally installed these in a PRS. I'm nothing short of astounded -- I've got all kinds of guitars and over 50 replacement pickups, and I consider myself a very jaded enthusiast. But I've yet to her anything that sounds like these Baby '71s. Clear, bright, tremendous definition, yet really sweet when soloing. String separation when strumming overdriven chords is the best I've heard. I'm glad I took a chance on the Creamery.

Anton Periquet - Baby '71 Wide Range Set

---

"

Pickups are in, they sound terrific.

Steve Jones - Baby '71 Set

---

"

Hi Jaime

I just wanted to let you know how pleased I am with the pickups. The sound is exactly what I was after. The Baby 71 is all the best bits of a humbucker mashed with all the best bits of a single coil. Such clarity and enough power at the same time. The bridge pickup is cutting and nasty (in a good way) without the shrillness that teles can suffer from. Together they make a great clean rhythm tone. I love them and will definitely come to you next time I'm doing a build.

Next Sunday I'm playing at a festival in Portugal. If I get any good pics where you can make out the logo I'll send you them.

All the best

Sam Astley - Vintage 2 (Broadcaster) Bridge - Baby '71 Wide Range Neck - Calibrated/Balanced Set

---

"

I got them on Tuesday and got them fitted the same day and they sound great!

Andy Saunders - Baby '71 Wide Range Humbucker Set

"

I have have been using guitars with your pickups at Festival gigs here in Canada over the last few weeks and they sound great and I really do prefer them over the *(other brand name versions)* … our front of house guy also likes them more too. He thinks they cut through the mix better and have more of the Tele twang.

Andrew Thompson - Classic '71 Wide Range Humbuckers

---

"

Hi Jamie,

Just a quick note that I received the pick ups and had them installed, they are excellent, thank you. Very impressed with the coil split, very little volume degradation when switched, thanks again.

Tony Balla - Creamery Classic '71 Wide Range Humbucker Set

---

"

Hi, Jaime

Just letting you know that I've had the pickups in a couple of weeks now, and am really impressed with the sound - I have quite a high gain amp, and where the original bridge pickup sounded a little drowned out the overwound Sonic '60 sounds just like a Tele should, but with a much thicker sound, and exactly the same twang and clarity as before.

The Wide-Range neck pickup is just infinitely better than the original all the way from the bottom to the top, and I'm shocked at how well the pickups mix, especially in the mids. Thanks a lot

Jack Bradley - Sonic '60 Tele Bridge & Classic '71 Wide Range Humbucker Neck

---

"

Its amazing! Never been this happy with a bridge tone on a guitar so its all good. Really appreciate your efforts though and I'm telling everyone i know about your pickups. You're a genius.

Thanks again

Keith Hammond - Baby '71 Bridge

---

"

I have put the pickups you made me to good use already. I have to say they might very well be the best pickups I've played and the aesthetics are great as well.

Christopher Venter - Baby '71 Set

---

"

They sound incredible - the wide range is absolutely divine - in fact I prefer it to the original wide range pickup sin my 1974 Thinline - I can't stop playing it - my fingers hurt!

Peter Hotston - Classic '71 Wide Range Neck

---

"

Hi Jaime,

I'm writing this mail because it's been a while since I installed your WRHBs on my Squier Jazzy and in this month I've been able to test them in lots of different situations. To put it simply, they're amazing! Really warm but with great note definition and clarity..They suit perfectly everything I play, from soft clean jazz to psychedelic walls of fuzz, in which they get me the best controlled feedback ever! Just to give you a reference, I use either a Mesa Boogie Mark III (mostly in the clean channel) or a '64 Ampeg Reverberocket II with lots of pedals. These pups really love fuzz, especially the BAT Pharaoh!

Best wishes,

Federico Pianciila - Classic '71 Wide Range Humbuckers

"

Hey - I finally got my guitar back today with the pickups installed. I've just lost five hours of my life with the guitar plugged straight in to my silverface champ. This sounds incredible! Thanks so much! I can't wait to get into my rehearsal room and run the guitar through my twin tomorrow. Seriously happy. Thanks again.

Brian McKinnon - Classic '71 Set

---

"

I wanted to let you know that your option 3 mod on my Fender WRHBs sound great! I re-installed them on my '72 Telecaster Deluxe MIM RI with 1 meg pots and I couldn't be happier. As a point of comparison I also have a pair of Lollar Regals with 1 meg pots installed in another Deluxe. While the Regals sound good in their own right, they are more of a humbucker-type pickup. Your mod on my Fender WRHBs on the other hand really nails that 70's single coil/humbucker hybrid tone that made the original Seth Lover's special!

Anyway, wanted to share my thoughts with you. I will definitely be sending you more of my Fender WRHBs RIs for modding!

Andrew Thompson - Reissue Wide Range Humbucker Upgrade (Option 3)

---

"

I am BLOWN AWAY by the sound of the pickups!!!! No longer are they the 'life-less' mongrels that Fender produces for their re-issues. The dynamics that are now available are amazing ! The individual note separation is truly astounding. I'm mainly a 'clean' player, so these improvements are extremely important to my style. From the first notes out of the amp, I knew that these pickups had answered my prayers for a 'true recreation' of the original Seth Lover designed wide-range humbuckers. I owned a real 72 Tele equipped with dual humbuckers so I can say with confidence that these pickups sound just as good as the originals. I've always told people how GREAT that old Tele sounded. They seemed to doubt that those old Tele's could ever sound good. I can now graphically illustrate just how good they sounded because you have been able to re-create that tone. I have a feeling that you will be getting more business from this side of the pond as a result of this demonstration.

Bruce Lipski - Reissue Wide Range Humbucker Upgrade Set (Option 3)

---

"

Sounds awesome. Really jangley, almost like Johnny Marr. Love it mate

Rhys Jones - Wide Range for Jazzmaster

---

"

I got my guitar on Monday and everything went like a charm.

After my guitar luthier had Your pickups installed, he sent an SMS to me –right after first chord that he tried.

Here's a quote from his message ;) "These pickups are absolutely fantastic! I must have to get me a pair if these!"

So thanks for Your help, Your products and customer service are in a class of it's own. I'm sure I'll get back to You on upcoming guitar projects.

Jukka Mustonen - Classic '71 Wide Range Humbuckers

---

"

Installed the pickups a week ago and did a few recordings and a couple of gigs.

All I can say is that they are awesome. The sound is incredible, easy to find the sweet spot and they match perfectly.

The bridge pickup has "body" and clarity at the same time and the "wide range" neck is... what can I say ? Perfect as a humbucker AND as a single coil. Actually it's the best single coil sound I've heard in a Tele neck !

All in all you 've done a great job Jamie. Thanks so much.

George Simatos - Vintage 2 (Broadcaster) Tele Bridge - Baby '71 Wide Range Neck

---

"

That pickup you wound me sounds amazing couldnt have worked out better thanks for making four leads i put a push pull coil cut so I can still get tele bridge single sound.

Zac Caldwell - Custom Baby '71 Bridge

---

"

I am very impressed with the sounds I'm getting.

Through the Marshall JCM800 I'm getting a really crunchy and snarly tone, it's just what I was looking for. The wide range pickup should sound quite unlike anything else and these '71 classics do just that. It's a great rock tone. Just like Graham Coxon was getting when playing his '72 Deluxe Tele with Blur during the 2012 reunion shows.

Through the Fender Twin I was surprised at the volume of the neck pickup to start with, I had to lower it a bit to balance the volume between pickups, it's much punchier than the stock Fender. The tone is a real improvement over the stock Fender reissue wide range with what feels like a blanket having been removed from the tone. It's loud and clear like a really fat single coil. On the bridge pickup I am getting some tones that remind me of Stevie Ray Vaughan's fat tone on Lenny when he switches to the bridge pickup.

It's funny but the taper and feel of both the volume and tone controls when rolled back has changed and is much more useful, rolling back just a little makes a noticeable difference.

Gary Bloom - Classic '71 Wide Range Humbucker Set

---

"

I have installed the pickups, they sound really great. This is exactly what I wanted and I really have a new guitar now. I can now use more settings on my guitar and it sounds really good on my AC30.

Lionel Chastang - Baby '71 Wide Range Humbucker Set

---

"

They sound sweet thanks Jamie, very happy...can hear everything with a lot more clarity without being to bright, no more mud. They match up well and is much nicer to play

Matt French - Classic '71 Wide Range Humbucker Set

---

"

Hi Jaime, Just a quick one to say thanks for the pickups, they arrived couple of weeks back and I've only just found the time to install them. The bridge pickup is now every bit as good as the other Tele bridge you made me and the Wide Range humbucker is simply amazing, I can't praise it enough. Both pickups now reside in what is easily my favourite guitar! All the best,

Joe Hooper - Custom Bridge & Wide Range Neck set

"

The pickup is here. Great sound, as I supposed; Now my Thinline Telecaster really sings. Thanks

Marco Pizii - Classic '71 Wide Range Bridge

---

"

The humbucker is a vast improvement on the stock one, it has clarity and attack without being too harsh, and when split gives a fantastic Tele bridge pick up tone.

The P90 mixes well with the humbucker, and has that great smooth P90 sound. Altogether I'm damn happy with them.

12-Pole Wide Range Humbucker Bridge & Calibrated P90 Neck - Simon Smith

---

"

Got my JAZZMASTER setup, if there is smth better than your Wide Range for JM, I really want to know!

Dritero Nikqii - Wide Range Set for Jazzmaster

---

"

Installed the Widerange for Jazzmaster yesterday in my Elvis Costello signature model. Mighty mighty Pickups! (now I can use bridge and middle position too

Wide Range Humbuckers for Jazzmaster - Dritero Nikqii

---

"

Hi J! (am i the only one who thinks of men in black at this point? ;)) the pickup has arrived a week ago and i already soldered it in my guitar. All i can say is "wow"! This pup is simply amazing! Such a good string definition and balanced sound, i get the feeling that the sound just jumps off the strings! And it has the punch and attack i was looking for and it sounds like a tele with a nice percussive twang! I'm very glad that i got in contact with you and just wanted to give you a short feedback of your nice work with these pickups! I'm pretty sure that i will get in contact with you again!

Classic '71 Wide Range Humbucker - Kevin Iten

---

"

Hi Jaime just to let You know that the pick up sounds unbelievable It has been worth It to wait for such a extremely good pick up the guitar has done such a change that has well pass my best expectations.

THANK YOU VERY MUCH

It has been the first but It won't be the last!

Vintage Tele Bridge / Classic '71 Wide Range Neck Humbucker - Carme Baro Picher

---

"

I got the wide rangers into my jazzmaster and the alt 88s into my jag..... WOW! the jazzmaster sound is much more muscular,a solid resonant bottom and mids with a really creamy chime to the highs,absolutely no icepickiness.. i havent adjusted the pole pieces and cant see why i would.open chords sound like im playing into a unison effect.its the Malkmus Pavement sound.love it!the alt 88s make my jag sound like i would have expected a fender jaguar to sound ,warm, twangy, wet, glassy, chimey .before i swapped the pickups in my guitars there wasnt to much of a tonal difference between them other than their respective outputs.now they both have very distinct tonal characteristics.cant wait to get the broadcasters.have a good one

Karl Brennan - Classic '71 Wide Range Humbucker Set & Alt '88 Jaguar Set

---

"

Finally got the pickups installed etc – they sound great! Nice and big and open, just as I'd hoped!

Thanks

Matt Richardson - Extra Width Wide Range Humbucker Set

---

"

Played then them most of yesterday, they sound absolutely wonderful, and through all the valve amps in the house!

Thanks for doing such an amazing job once more!

It's a shame I'm running out of guitars to send you!

Dan Melrose - Wide Range Humbucker for Jazzmaster Set

---

"

Yesterday, I replaced my tele's neck PU with your Baby '71. My tele has a standard sized humbucker in its neck position. I usually play jazz with the guitar (refer to the attachment).

Amazing sound! Its clean tone is ideal for me - warm and crisp tone without any frippery.

The top end is punchy but not harsh, and the bottom is tight but open like a single coil.

I really like this PU, so I will be looking for strings best fitted for it.

Thank you for producing such a great PU.

Thanks!

Hiroshi Ota - Baby '71 Neck

---

"

Hi Jaime,

I bought your pick up, trusting what I've heard on the web. Do you want know what I say? I am very happy your wide range are beautiful, great sustain. They are fat, well-defined, full of harmonics. These pick up are just the way I wanted, telecaster sound but much, much bigger ,fantastic !! I am very happy to have them bought and lucky to have found you on the web. I believe that in my area (Perugia-Italy) nobody knows your pick up. I have attached my fender thinline to my mesa boogie f50 (very aggressive), well coupled ,fantastic. I can't think how it could be the sound with a TwinReverb.

Jaime thanks, good work, it is clear that I will make a lot of publicity.

Ciao Carlo - Classic '71 Wide Range Humbuckers

---

"Hi Again

I've finally got all the pieces for the guitar I was building around your pickups. I am really happy with the range of sounds I can get from your pickups, real vintage twang on the bridge with a whole range from the neck.

Ian England - Vintage 2 Bridge, Classic '71 Neck balanced set

---

"Had my first gig with it last night - it sounded awesome! HUGE improvement in tone and clarity etc and was noticed by everyone. Really happy with the product and service Jaime!"

Dave Dixon

---

"Wow, what a great pickup! It's just what I was looking for. A marvellous sounding pickup. Well done. Now my '72 Custom's neck pickup sounds clear and twangy, with tight bottom. I believe that you got the original's sound excactly right :-)"

Sami Saarinen

---

The Creamery Wide Range Humbucking Pick-ups are really amazing. I've played for a long time, have owned a vast number of guitars with single coils and humbuckers, but these are something special, indeed. They're very dynamic, you can make them go from a whisper to a roar just by the touch of your fingers. The sound is clear and bright, but with a solid bottom, never thin or spiky. I've put them in my Japanese thinline copy and they do make the instrument come alive in a very special way. Very good if you don't want to have to chose between mellowness and twang - here you have them both!

Tomas Blom

---

"What to say... I am really impressed by the sound definition of these PUs. The other Wide Range that I tested before (re-issue ones) were muddy, no precise string definition and the twang of my tele was gone. This is one is trully amazing, clean, soft and subtile. Your telecatser is suddenly beathing ! About the bridge PU, with clean sound it's litterally smashing your face away ! Sounds powerfull and so precise, ready to roar ! Never heard such PUs combination before and really happy to play them today. Thanks so much Jaime for your beautiful work and patience. "

Fabz, from the band Lazarre

---

"It really is exactly what I was lookong for. All the twang and single note clarity my telecaster is supposed to have, but so much tighter when overdriven, like a humbucker is meant to be but with the added detail I would get from from my single coil. Thanks!"

Kyle Jernigan

---

"There is a real difference between these and the reissues - these are brighter/sharper and more tele like. The others were quite dark in comparison. I played it next to my single coil tele and it is now much more useable - it used to be like playing a cheap les paul at times!. Having scrutinised it all I am delighted with the sound"

Greg Dopson

---

"I've received the PUs yesterday and put them back in the guitar. I'm very very happy! With the CTS pots and PIO caps, the sound is great! The guitar now has that nice vintage, warm tone, no comparison with the original (crappy) reissue PUs. Thank you for your good job."

Judicaël Guesné

---

"They sound really good; open, punchy and very dynamic - I have to get used to all those nuances! It's like going from automatic gear to stick shift ... Played the first concert with them this saturday. It was an outdoor gig with no soundcheck, so I didn't get a chance to change the gain structure in my setup. It sounded great, and I guess it'll be even better when I some time to dial everything in."

Asger J. Steenholdt

---

"Its on my Telecaster Deluxe. Works awesome. Sounds great!"

Javier Rodriguez

---

"I cannot recommend your pickups enough Jaime ! They are everything you describe them as and more. Great Pickups...great service ! I look forward to taking the tele with me on tour in the summer with the blues festivals and club dates we have lined up ! Thanks again for giving me the tone I have dreamed of !"

Dave Dixon

---

You can find more details on the Wide Range / Thinline Humbucker Replacement Pickups here

---